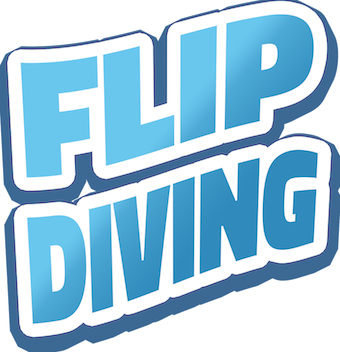 Player reviews:
⭐⭐⭐⭐⭐ So awesome, byV2v6l
Only mobile game that keeps me interested …. Only mobile game that makes me laugh consistently . Well done
⭐⭐⭐⭐⭐ PLAY THIS!!, byJoelmiester
This game is amAzing, I've recommended it to a lot of people DOWNLOAD THIS NOW!
⭐⭐⭐⭐⭐ SUPER FUN, byYour friend bob.
My friend had this game and he let me try and a was hooked on it! Great game!!!
⭐⭐⭐⭐⭐Love it, byParkour dude
Best game I've ever played plus I do parkour flips and stuff I love it
⭐⭐⭐⭐⭐Awesome, byCrazyderp_21
LOVE IT😀
⭐⭐⭐⭐⭐  Bello, by A Google User
Bellissimissimisimisimisimo
⭐⭐⭐⭐⭐OMG THE BEST, byTHEOREONOOB
THIS GAME IS AMAZING LIKE U GUYS ARE GENUISES
⭐⭐⭐⭐⭐Unlimited fun, byAyman alqawlaq
Great game! Great programmers
⭐⭐⭐⭐⭐5 Stars!, byKief Wiggum
More updates, maybe even a console port or remaster in a few years!
• The World's #1 cliff diving game – now on your mobile! •
Pull off Frontflips, Backflips & Gainers from high cliffs, rickety platforms, trees, castles, and trampolines! Choose from a wide range of divers, and unlock new tricks and moves. Aim for a perfect entry into the water, and don't hit the rocks!
Featuring a custom physics engine with animated ragdoll physics, Flip Diving is the most dynamic and entertaining cliff diving experience ever created!
TONS OF DIVING TRICKS
• Layouts, Pikes, Reverses – and more tricks coming soon!
• Each trick dynamically animated with ragdoll physics!
DEATH-DEFYING LOCATIONS
• Dive from trees, boats, trampolines and more!
• Over 50 jump platforms to leap from!
A HUGE RANGE OF CHARACTERS
• Take a dive as a bodybuilder, a businessman, or in a penguin costume!
• Each diver has different abilities, weights, and unique physics!
• More coming soon!
SHOW OFF TO YOUR FRIENDS
• Record your best dives – or your biggest fails – and share them with your friends!
Flip Diving is published by:



Play the Web Game!